Meira Ahmemulić
När moster gav SKF fingret
(2023)
25:00 min
Language: Swedish
"När moster gav SKF fingret" handlar om ordens hemsökande kraft och förbannelsen som motståndshandling. Ahmemulić inspireras av förbannelser från byarna Gusinje och Plav i Montenegro, som ligger i skuggan av Prokletije – De fördömdas bergskedja.
The sound work is about the haunting power of words and cursing as resistance. Ahmemulić is inspired by curses from the villages Gusinje and Plav in Montenegro, situated in the shadow of Prokletije – the Accursed Mountains.
Ordens hemsökande kraft och förbannelsen som motståndshandling. I skuggan av Prokletije – de fördömdas bergskedja.
BIO
Meira Ahmemulić is an artist and writer. She studied at Valand College of Art in Gothenburg and at the Academy of Fine Arts in Colombo, Sri Lanka. Her work has been exhibited at several art institutions in Sweden, most recently at Blå Stället (Angered), GIBCA (Gothenburg International Biennial of Contemporary Art) and Moderna Museet. As an author, she has been published in magazines such as Ord&Bild, Glänta, OEI and Paletten.
CREDITS
SOUND DESIGN AND SOUND MIX:
Anders Kwarnmark and Meira Ahmemulić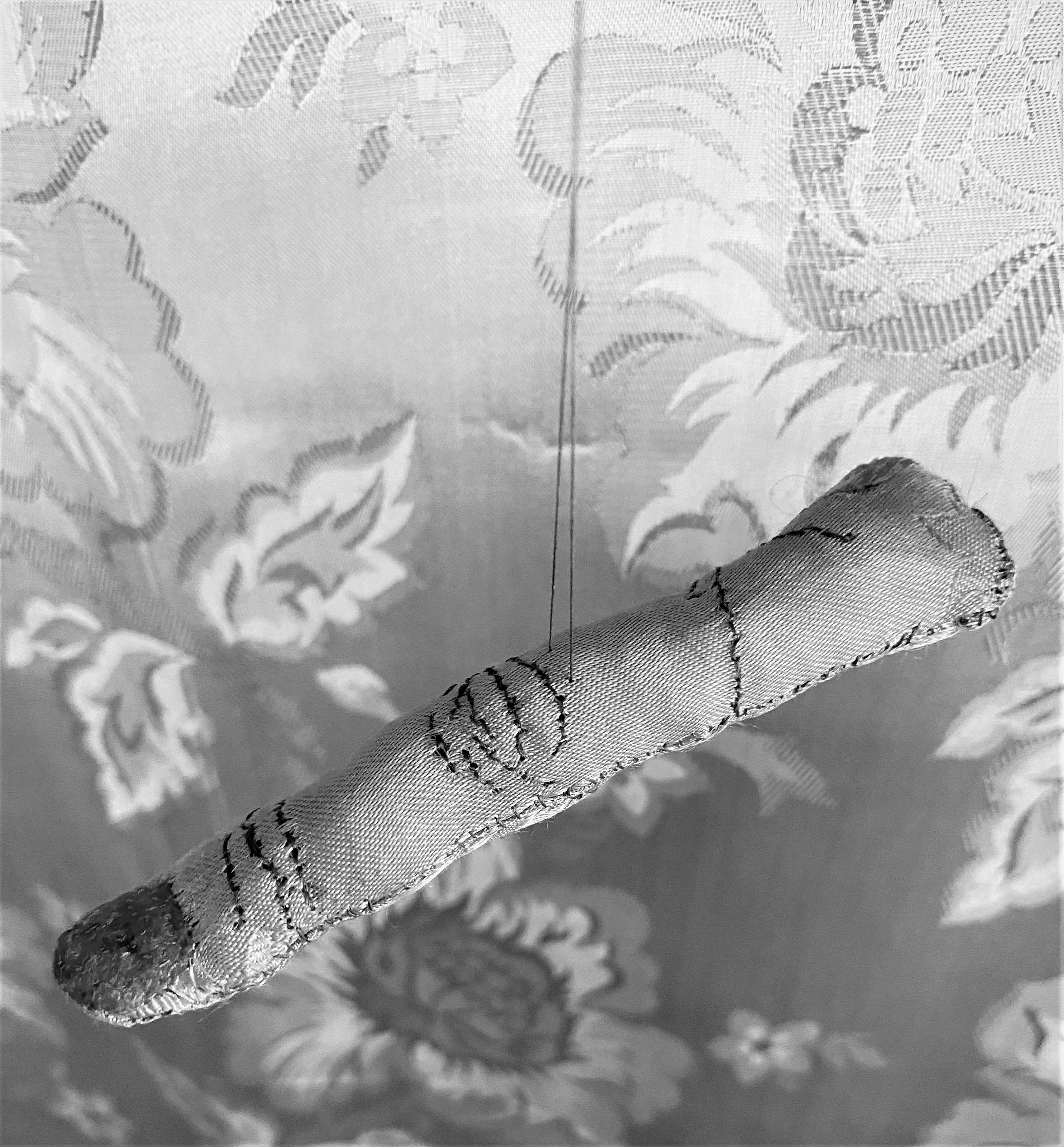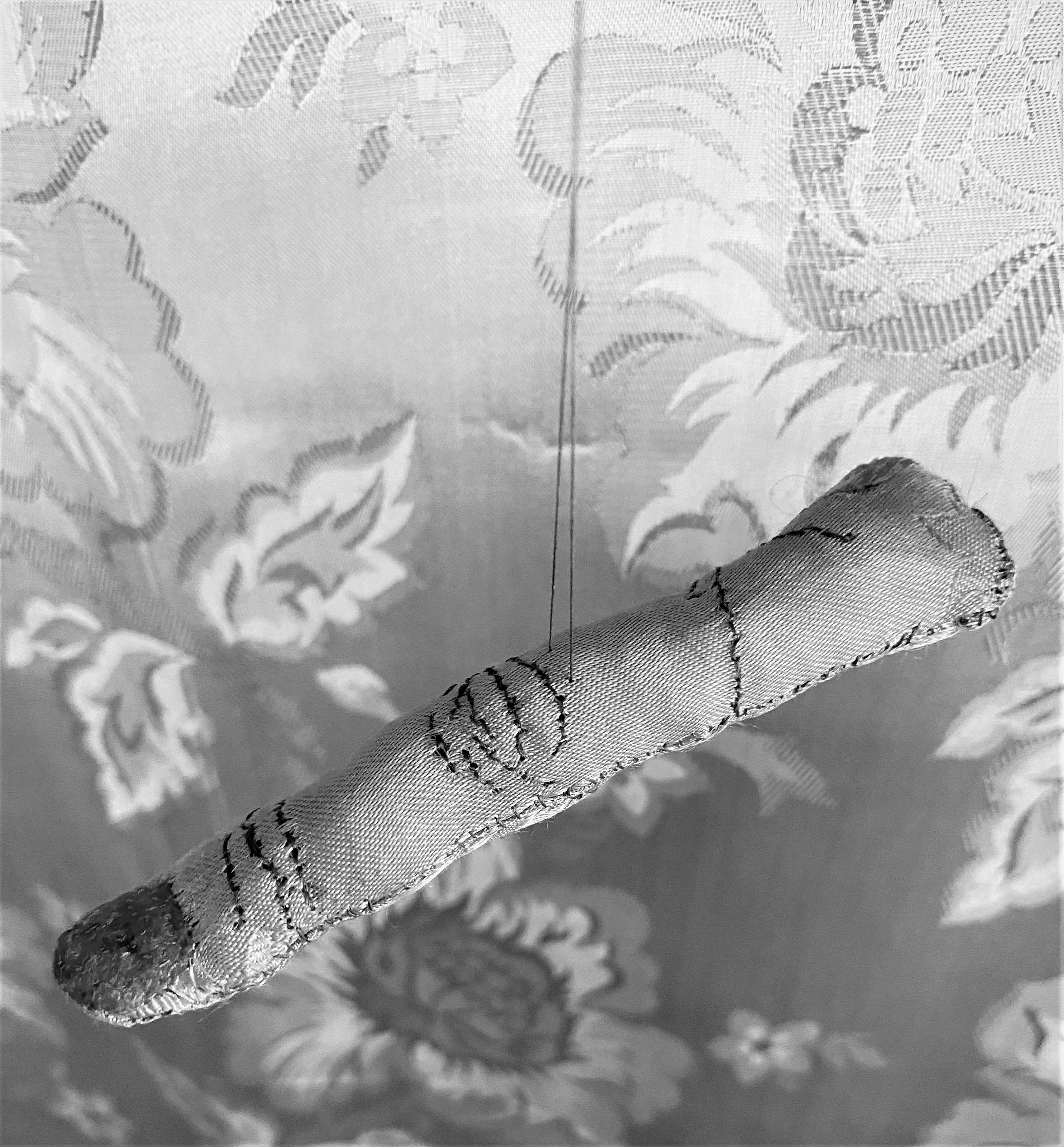 Image: Meira Ahmemulić
"Walled up whispers" is an experimental sound travelogue based on the search of the legend "The Walled Up-Wife" and the different versions expressing them in the Balkans. The audio-montage is assembled from personal experiences, collected testimonies and local stories.
Myths travel. They get retold and translated. They are in a constant phase of transition that most times, never reach their final destination. Usually, there are no fixed versions, just many variations.
BIO
Marianna Feher (b. 1989, Malmö) is an artist, organizer and researcher. Her work is often mediated through writing, performance, sound, montage, and public gatherings. Her practice investigates ways in which socio-political, historical, and interpersonal forms of power interact with and affect bodies.
︎
CREDITS


SOUND DESIGN, SOUND MIX, MUSIC: Karl Sjölund

READINGS OF Legjenda e Rozafës, Zidanje Skadra, Kőműves Kelemen: Sihana Shalaj, Jelena Ćulibrk, Maria Feher
Larisa Crunţeanu

In Others' Words (2022)
19:18 min
Language: English
"In Others' Words" is a sound-based work and live performance that follows a non-linear script based on handwritten notes found by the author in her neighbourhood in Bucharest, between 2010 and 2022. While strolling around the house or going to nearby shops, whenever Crunțeanu saw a piece of paper handwritten on she would pick it up. For a long time, she thought this archive will one day turn into a work about handwriting, as a technology on the verge of disappearance. Maybe someday it will. In the meantime, the present work tells the story of a collective mind made of individuals who share only two things: they passed through a small geographical area in the last 10 years, and they had something that needed to be put into words, whether it was notes to self, shopping lists, complaints to or about neighbours, lyrics to be remembered, words of wisdom, love letters, homeworks, recipes or simply stream of consciousness writings. The accompanying soundscape, together with the performative delivery of the text, creates the atmosphere of a long lament, whose spiritual force lies in the possibility of awakening words once lost, ghost words, once again.

For a long time, she thought this archive will one day turn into a work about handwriting, as a technology on the verge of disappearance.
BIO
Larisa Crunțeanu works as a performer, video artist and sound collector who moves from reality to fiction in an endless conversation with the viewer. Larisa Crunțeanu's works create contexts in which facts and memories are reactivated, encouraging a shared effort and the emergence of new practices. Many of her projects reflect on the notion of collaboration and the ideas existing behind objects and stories. Her works were shown in important institutions such as the National Museum of Contemporary Art in Bucharest, SAVVY Berlin, Zacheta Project RoomWarsaw, RKI Berlin, Museu de Arte Brasileira – MAB FAAP, São Paulo.
Laurențiu Coțac (b. 1986) is a Romanian doublebass player and sound artist, living in Bucharest. His activity shifts between performing in the avantgarde and the punk circuit and recording/mixing material for other notable leftfield acts, field location sound for documentary, sound design, installations and studio production. He is a member of the Hyperion Ensemble led by Ana Maria Avram and Iancu Dumitrescu and has toured throughout Europe several times.
His musical views focus on composition and free improvisation, triggering an intimate reaction to irregular impulses from sounds carefully chosen and assembled as tectonic plates movement. Using acoustic and electronic sources and drawing inspiration from large ensemble classical and contemporary works, Laurențiu Coțac is looking to provide the listener with a sculpted sound siege-type experience, both secluded and meditative.
︎
To dream in layers, to dream and scream series, b/w photography, 2022, courtesy of the artist
Škart Collective
Listening Session with Škart Collective (2021)
56:02 min
The listening session hosts Škart collective, who speaks about their practice in relation to choirs, self-organization and radical amateurism. The conversation is entwined with choral pieces from their project Horkeškart, formed in 2000. Produced for the online festival "Magical Cohabitations" by Akademie Schloss Solitude, March 2021.
BIO
Škart is a collective founded in 1990 at the Faculty of Architecture in Belgrade. While experimenting through their work, they focus primarily between the medium of poetry and design. "Architecture of the human relationships" is their main concept. Through the constant flux within the collective, present since its very beginning, members collaboratively work to develop new values. They are particularly capable through the process of making, to embrace 'beautiful' mistakes and tirelessly strive to combine work with pleasure.
︎
CREDITS


Working Song, Let's Sharpen Our Scythes, The Spirit of Youth, Rebuilding Song, Blue River, I'm Eating Your Plaster Plastic, Rewind, Antenna, Street, Vivacious School Trips
SOUND MIX
SOUND RECORDING
SOUND DESIGNER
POST PRODUCTION

Niclas Stanik
Ludwig Ernst (Akademie Schloss Solitude)
Vladimir Zivkovic (Horkeškart)
Yoshio Machida (Amorfon)
HORKEŠKART GERMAN TOUR SUPPORTED BY

WHW, Zagreb
KC Rex, Belgrade
Center for Cultural Decontamination, Belgrade
Akademie Schloss Solitude, Stuttgart
Jean Baptiste Joly
Maximilian Kosoric, ZKM, Karlsruhe
WITH THANKS TO

Škart collective, Horkeškart, Yoshio Machida, Akademie Schloss Solitude and the Royal Institute of Art, Stockholm


teatru-spălătorie
Symphony of Progress (2022)
52:39
Radio theatre
Languages: Romanian, Russian, English (for full English translation click ︎︎︎here)

In the radio theatre "Symphony of Progress", different forms of modern progress are addressed and the structural violences that they present; the progress of the capitalist system that relentlessly develops new forms of exploitation and colonisation. The progress of technology that controls and punishes but never protects nor supports. The progress of violence in the relations between the West and the East, violence that has definitely only flourished during the pandemic when in Western societies own citizens were protected and migrant workers were exploited. The progress of a democracy where democratically taken political decisions tend to hit more and more the underprivileged communities and bring benefits to the ones in power.



The progress of technology that controls and punishes but never protects nor supports.


BIO teatru-spălătorie is a theatre company and a multidisciplinary platform that provides a space for artists to act and respond to political and social events in Moldova and the world. Since it was founded, teatru-spălătorie has produced 15 theatre productions, most of which are documentary plays. In their works they address issues like: Holocaust during the WWII on the territory of Republic of Moldova in the documentary play, Clear History (2012); a critical perspective on the first 25 years of Republic of Moldova history in Independent Moldova. Erratum (2014); labour migration issues in American Dream (2015); radiography of the Moldovan educational system in Uneducated (2015); working conditions in Moldova and workers' rights in Requiem for Europe (2018); a critical reflection on the patriarchal system and patriarchal family in the Abolition of the Family (2019).

︎





CREDITS

Supported by Creative Force, Seed Funding, Swedish Institute


Poster "Symphony of Progress" by Agga Stage

Pavlo Grazhdanskij and Marina Karpova

I Heard About It
(2022)
17:02
Sound from public videos (stereo, mono)
Language: Ukranian, Russian
"I heard about it" is dedicated to the research of the media space after the Russian invasion of Ukraine from February 24, 2022. Dealing with representation as a state, following the changes of the documentary, and analyzing fragments as separate: evidence and out/information, we tried to assemble our experience from this process.
The situation of the first days of the war, in which a huge amount of visual materials were published, has changed a lot. The concentrated homogeneity of the news spectrum, from missiles hitting hospitals and residences, to torn off body parts, casual shooting episodes, footage from body cameras and surveillance from the air, is realized with a delay under military censorship. The space of evidence has been transformed, having lost temporal and sequential connections, gradually replacing the image as a form of message. Already after a month of the war, information began to come in the form of a retelling, text, or a caption to a blurred video image, in which sound remained the only form of a document.
The highly moderated media space, although it does not explicitly require it, nevertheless works with the imagination. We are listening to video recordings, but they only confirm the audio experience as an event and state. There is a restless intensity in its materiality, a body that can be spoken, an echo of fallen metal, someone screaming in the distance in the middle of the night.
The highly moderated media space, although it does not explicitly require it, nevertheless works with the imagination.
Pavlo Grazhdanskij
is born in 1991 in Kharkiv, Ukraine. Grazhdanskij has exhibited at Detenpyla gallery (Lviv); Sörnäinen public bomb shelter (Helsinki); and Rosa's House of Culture (Saint Petersburg), among others. Studied arts and politics at «Chto Delat» School for Engaged Art, has been a resident of programs such as ÖRES (Finland), Apexart Fellowship (United States), ISCP (United States). Research interests: strategies of representation; the problematics of documentary and found material; artistic approaches and manual labor in data processing and collection; the evidence potential of digital materials; dead-ends and turns of logics of sustainable states; biopolitics; images of survival strategies; abstraction.
︎︎︎ grazhdanskij.com
Marina Karpova
is a Russian sound artist and activist, non-binary person and anarcho-feminist. Marina works with field recordings, composes music, plays cello and piano, makes sound walks, teaches music theory and composition, leads sound and listening labs. Since the beginning of the war in Ukraine, Marina has been doing anti-war struggle: anti-war protests, helping Ukrainian refugees, doing anti-war actions. Marina likes working as a collaborative artist and has many collaborations with other artists.
︎︎︎ chernayaevm.ru
Image: anonymous source
Image: anonymous source